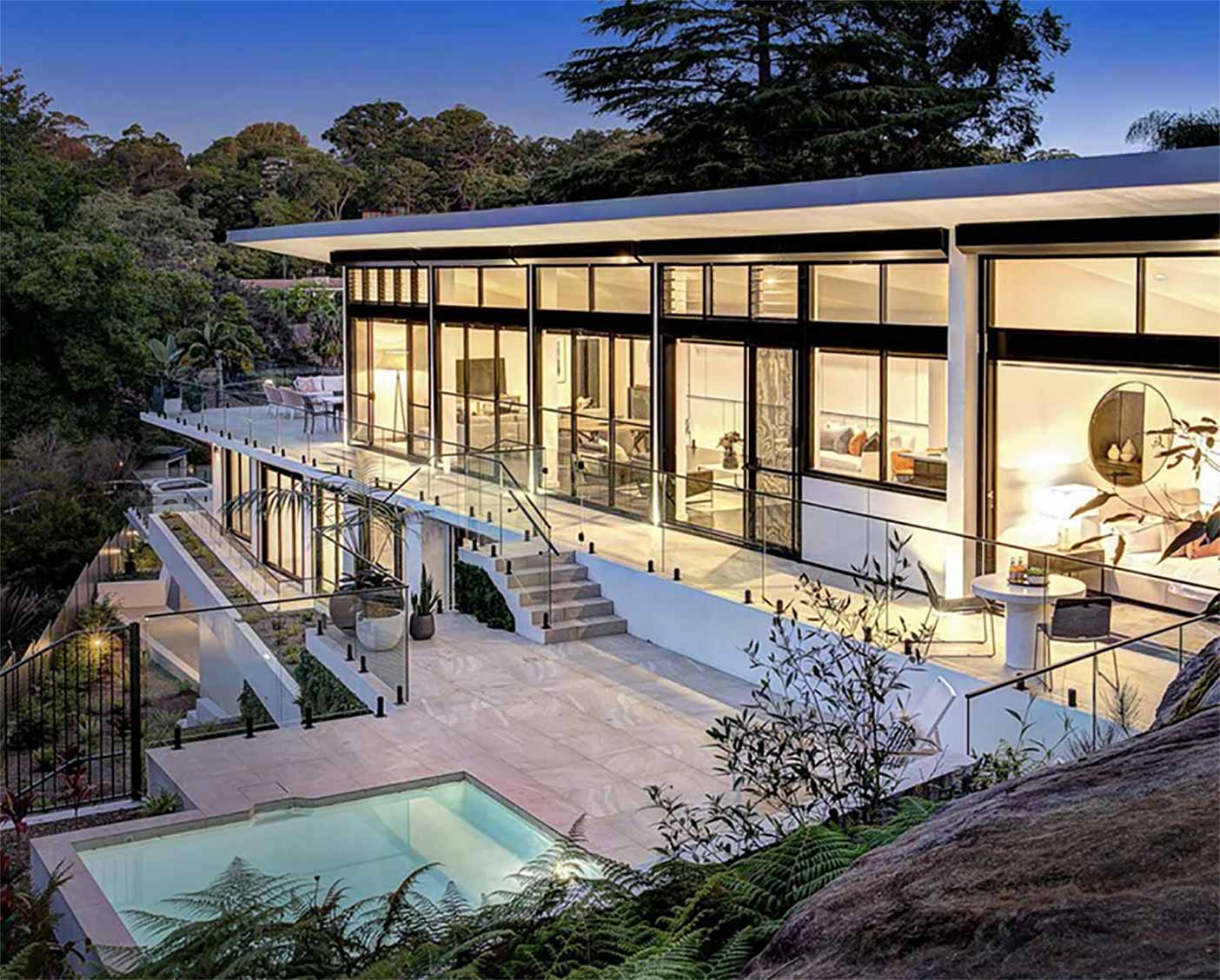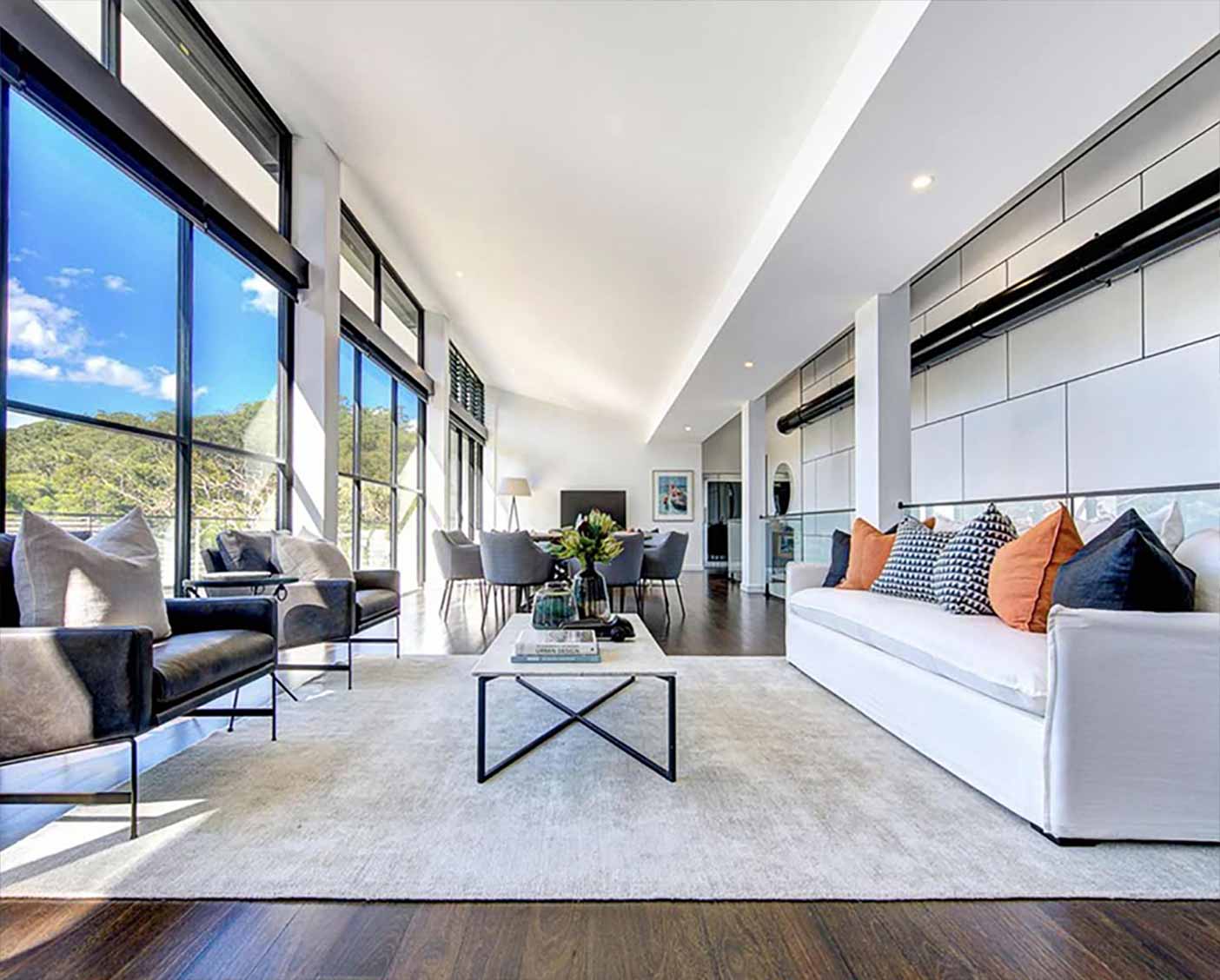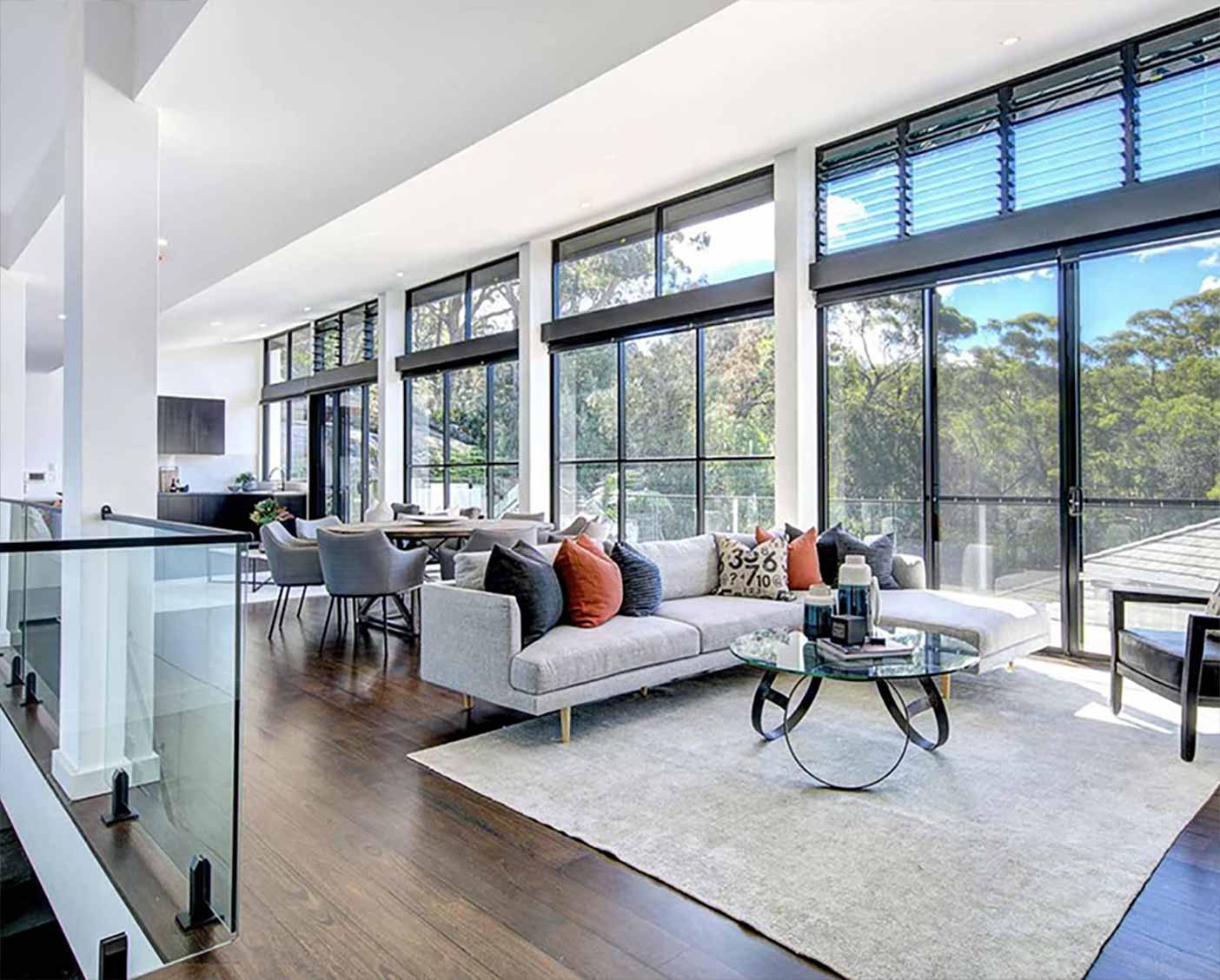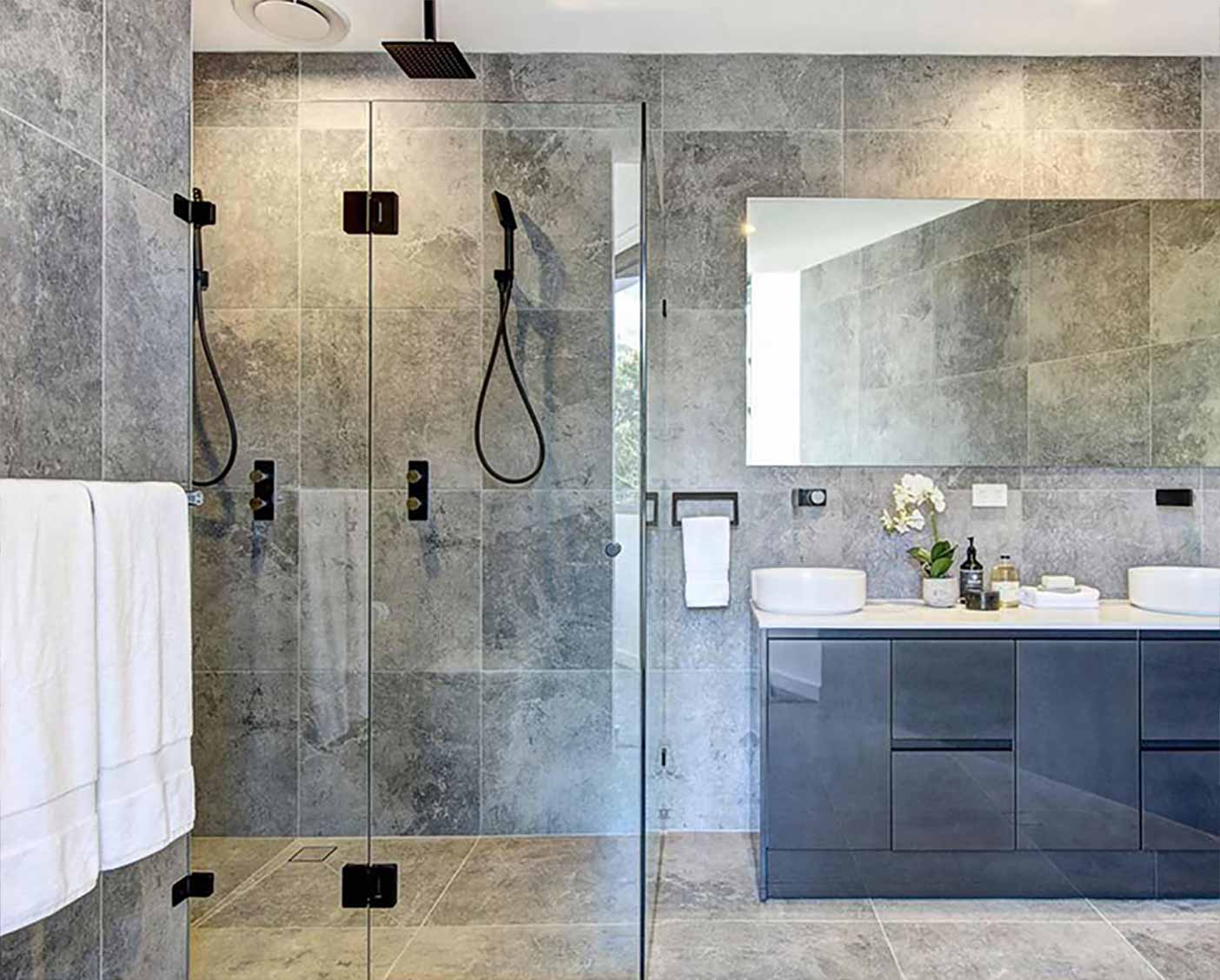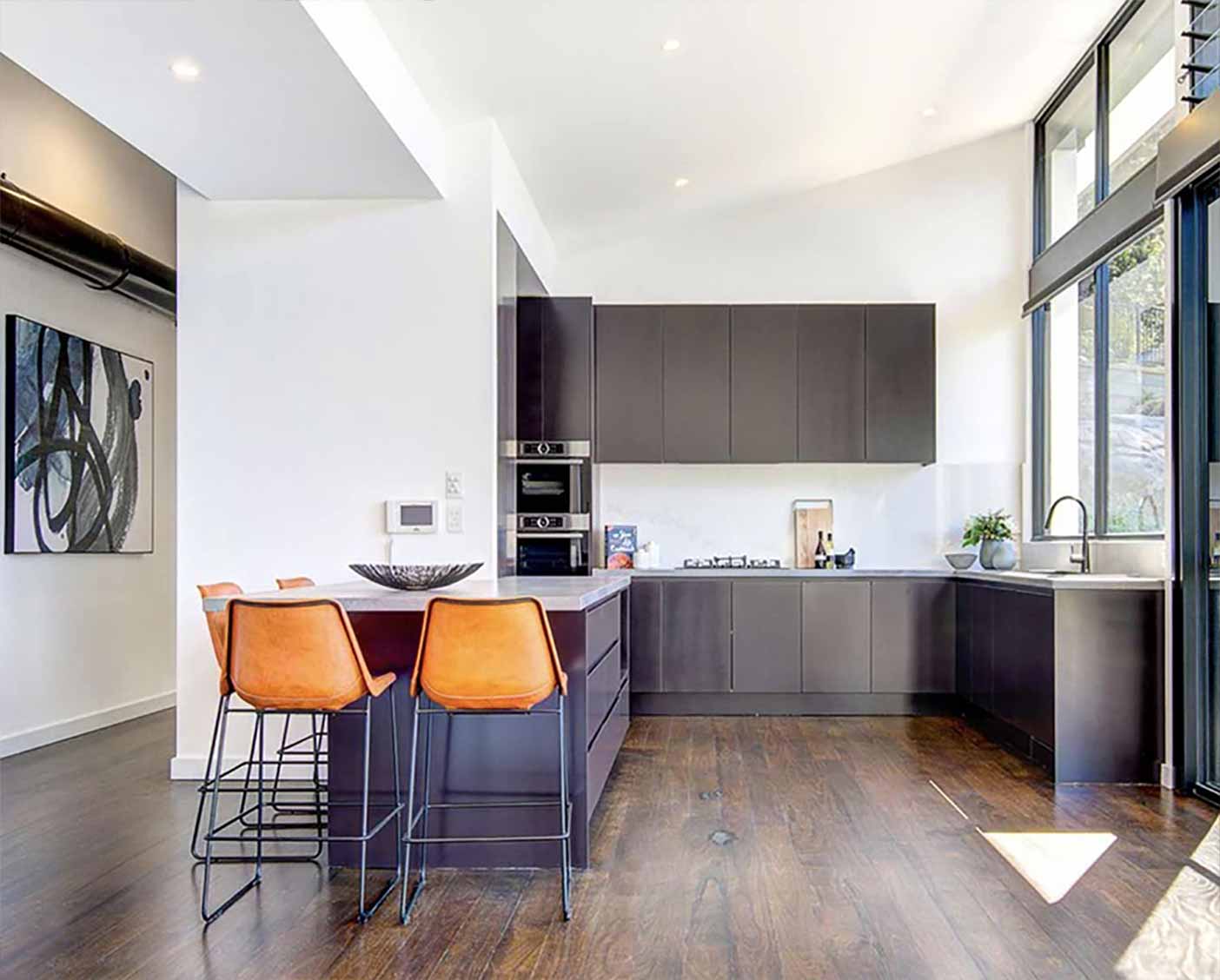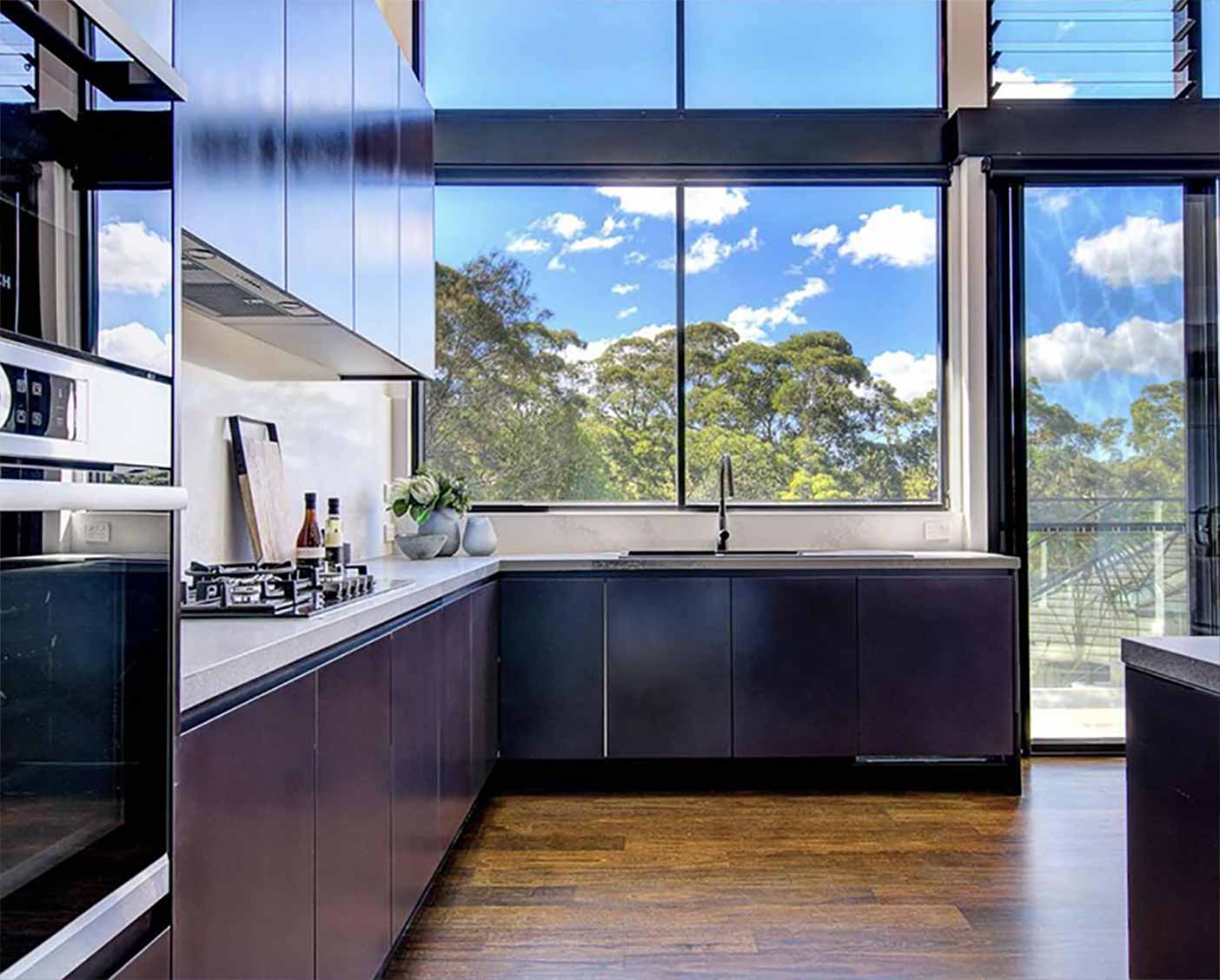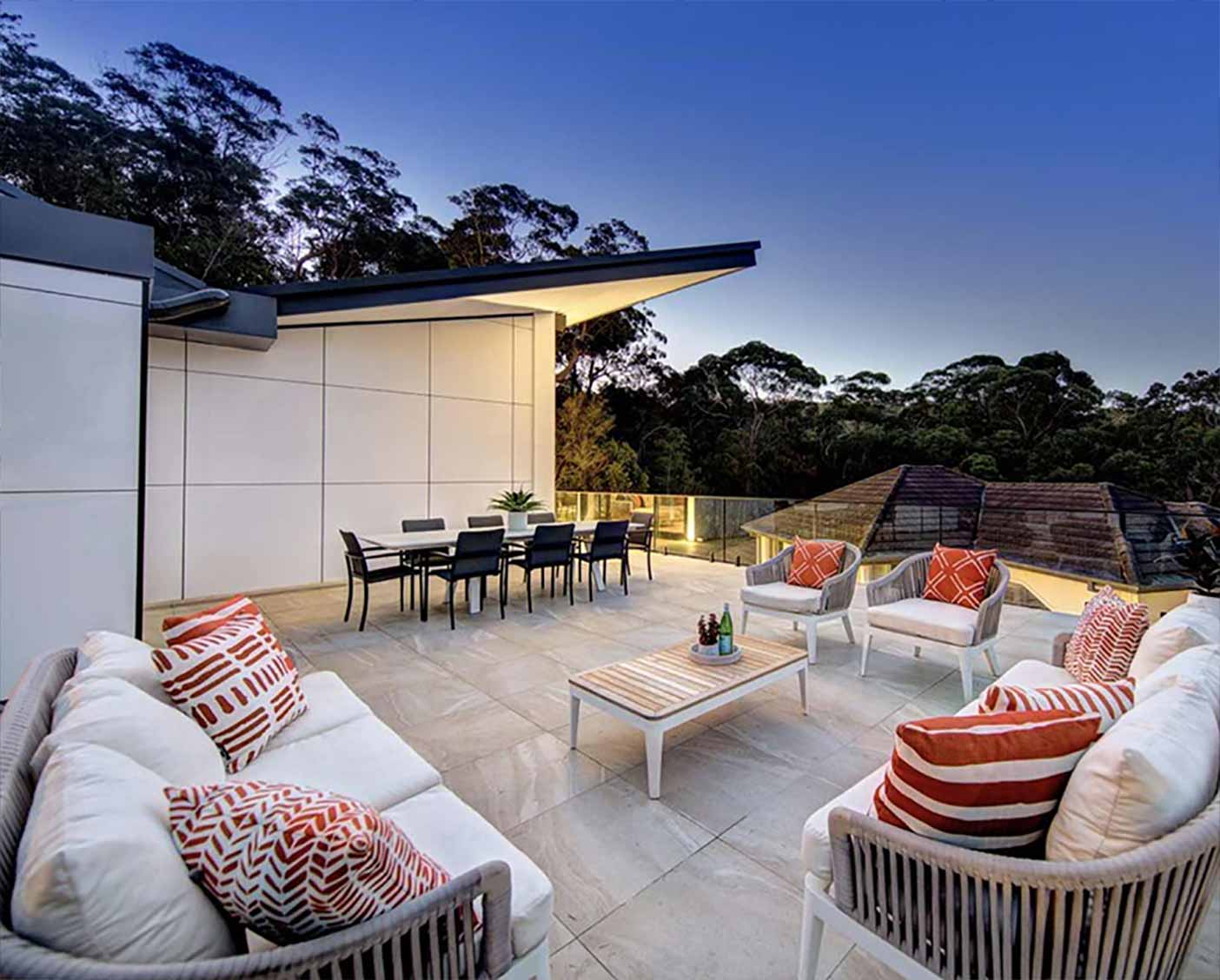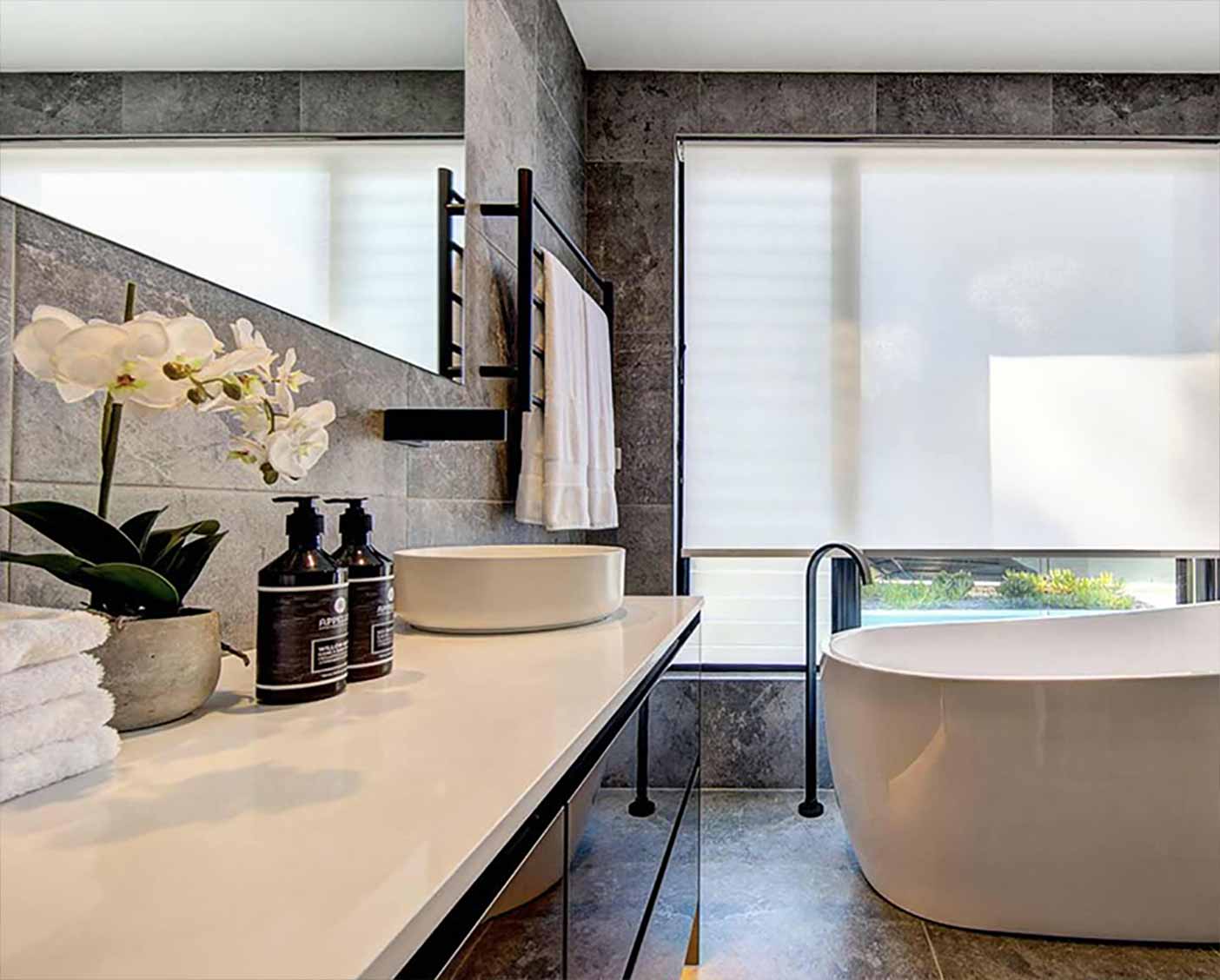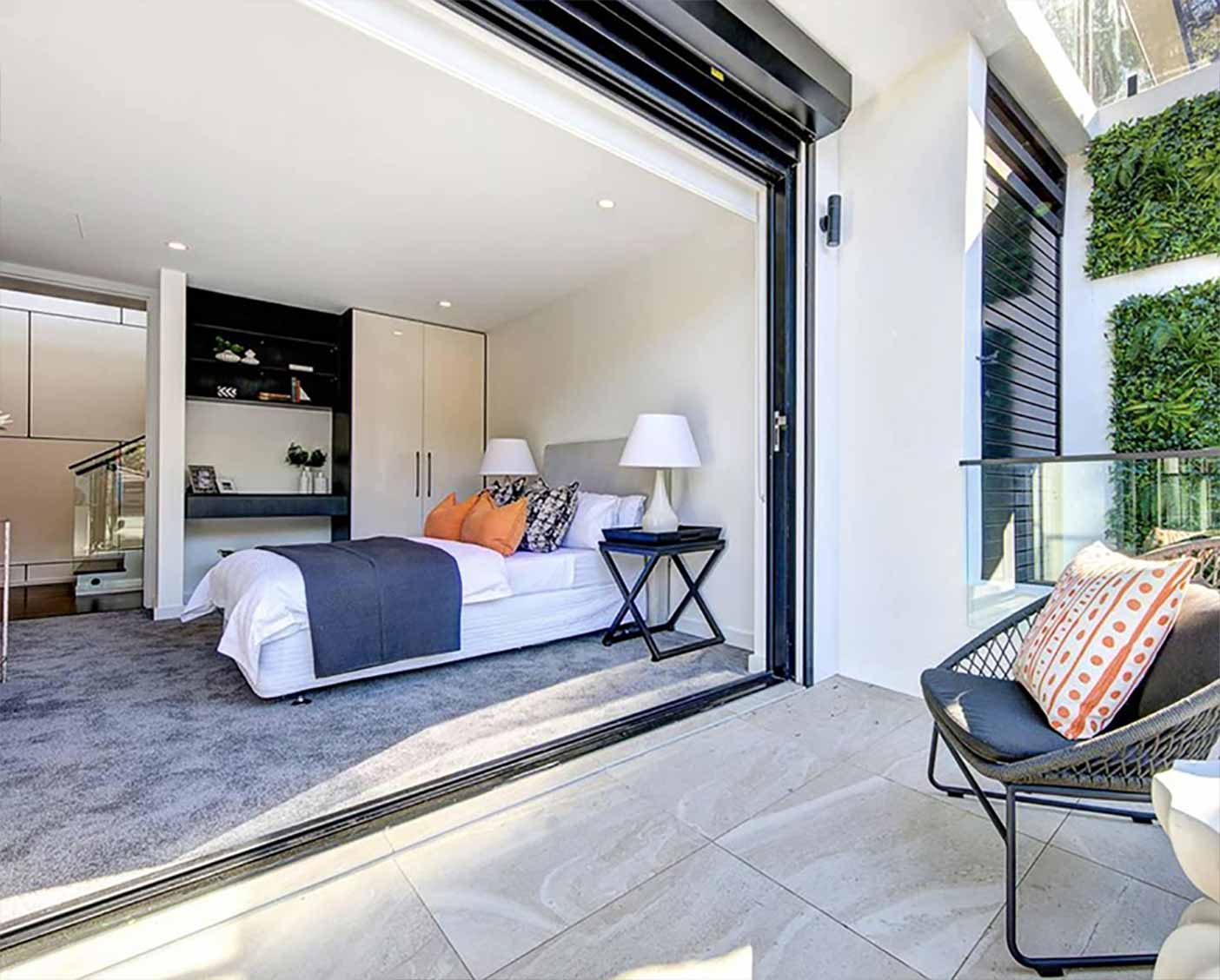 1404x1128-the-maytone-1-main-facade-and-pool
1404x1128-the-maytone-2-living-area
1404x1128-the-maytone-3-second-lounge-area-and-dining
1404x1128-the-maytone-4-bathroom
1404x1128-the-maytone-5-kitchen
1404x1128-the-maytone-6-kitchen-and-bushland-view
1404x1128-the-maytone-7-balcony-showing-striking-skillion-roof
1404x1128-the-maytone-8-bathroom
1404x1128-the-maytone-9-bedroom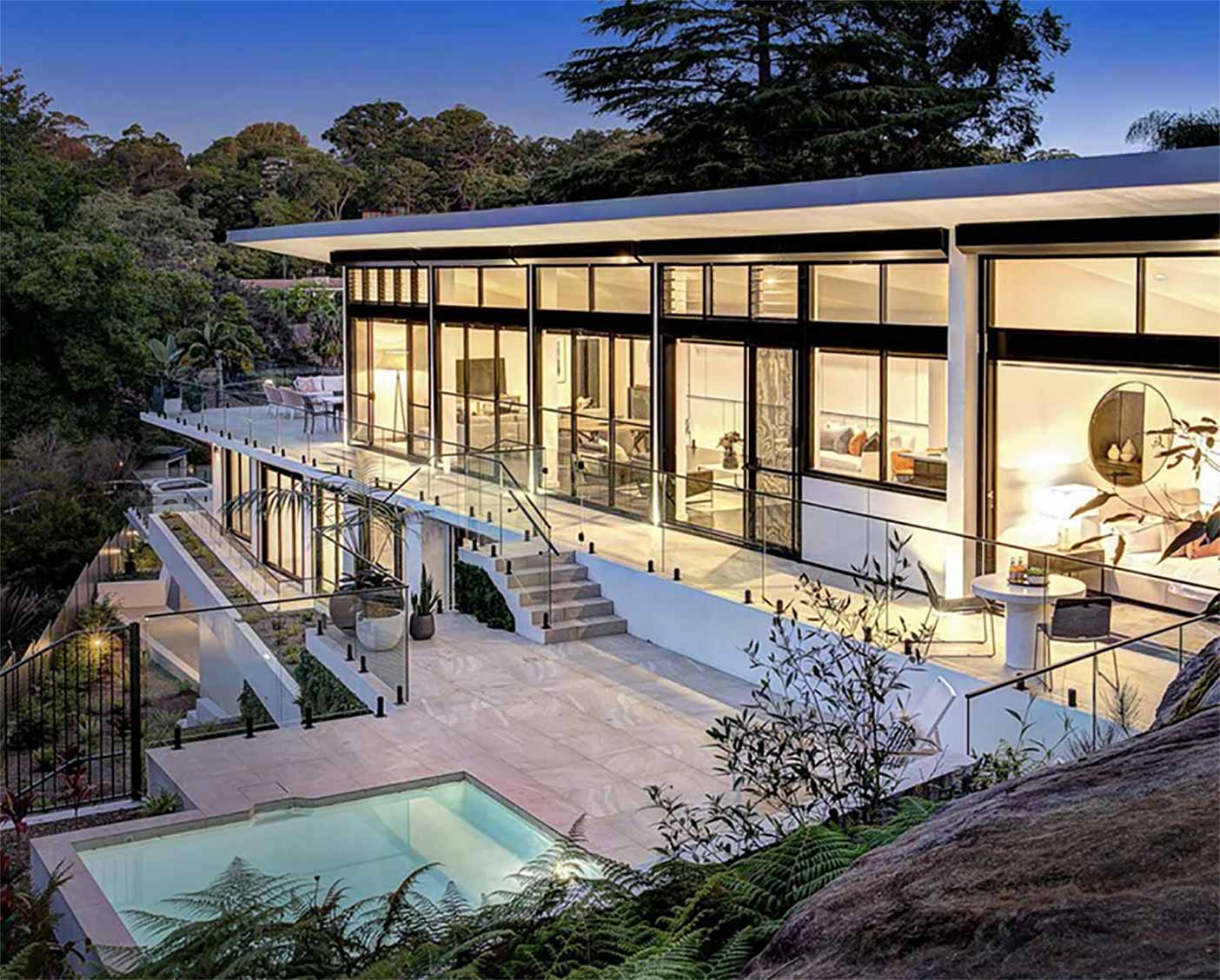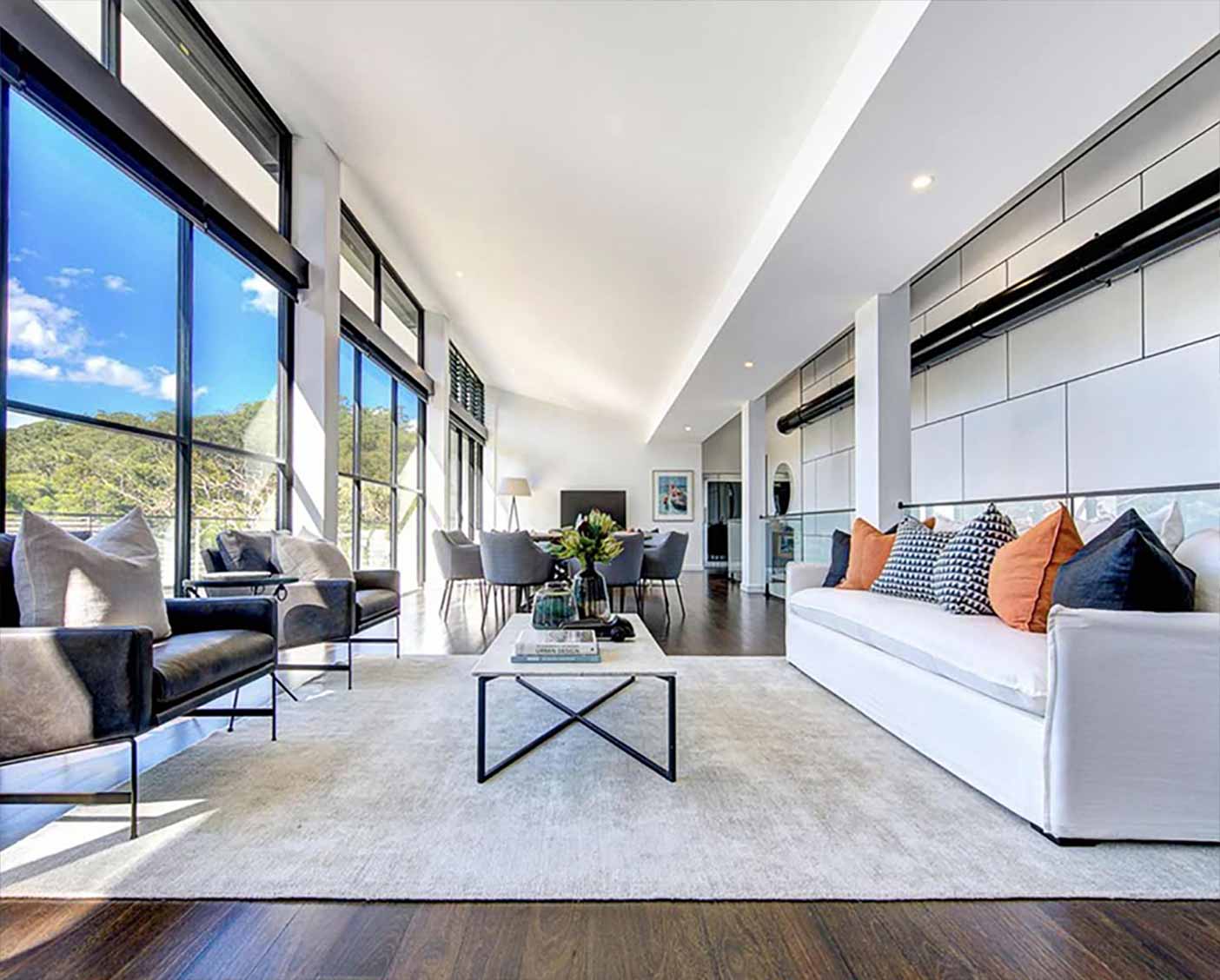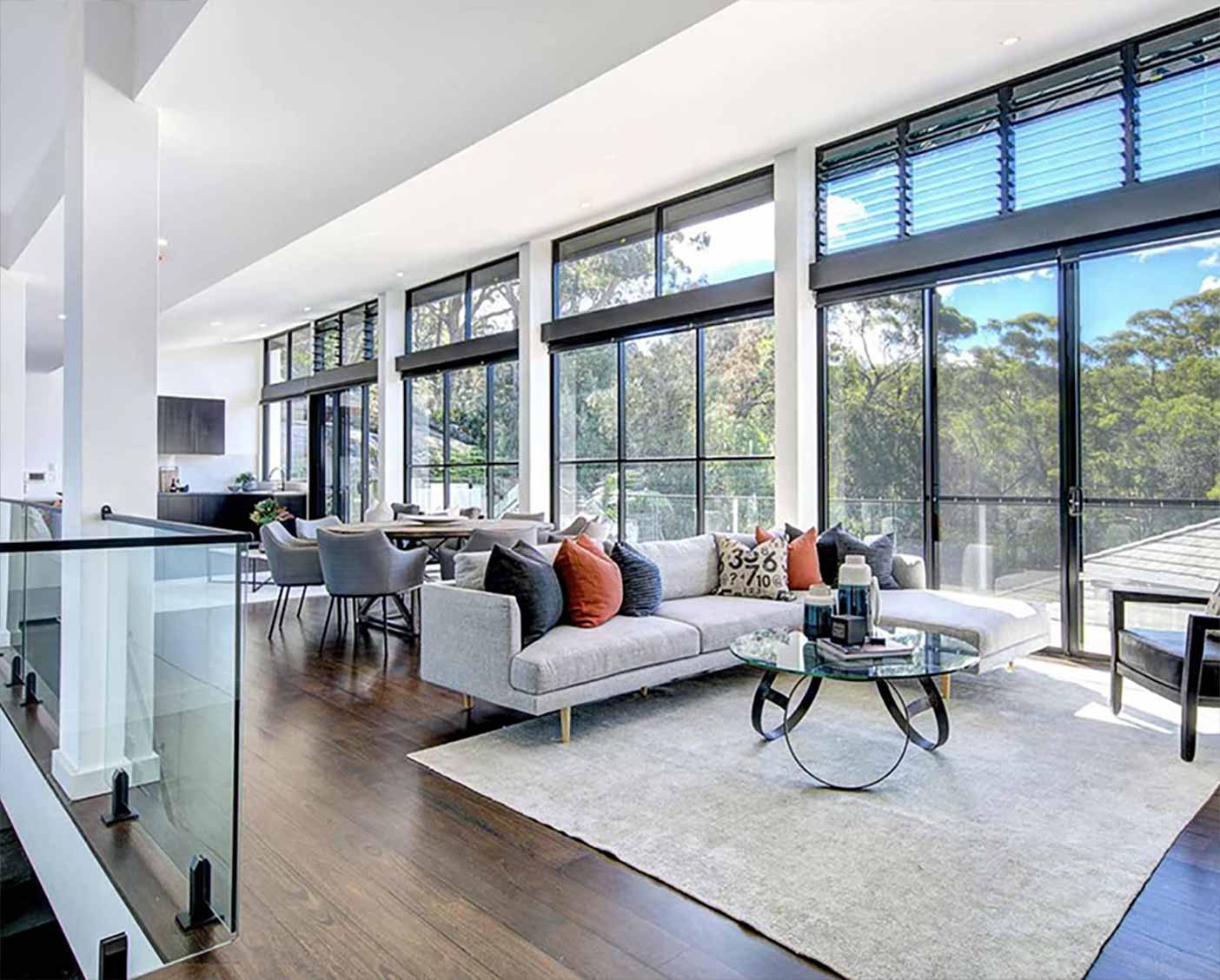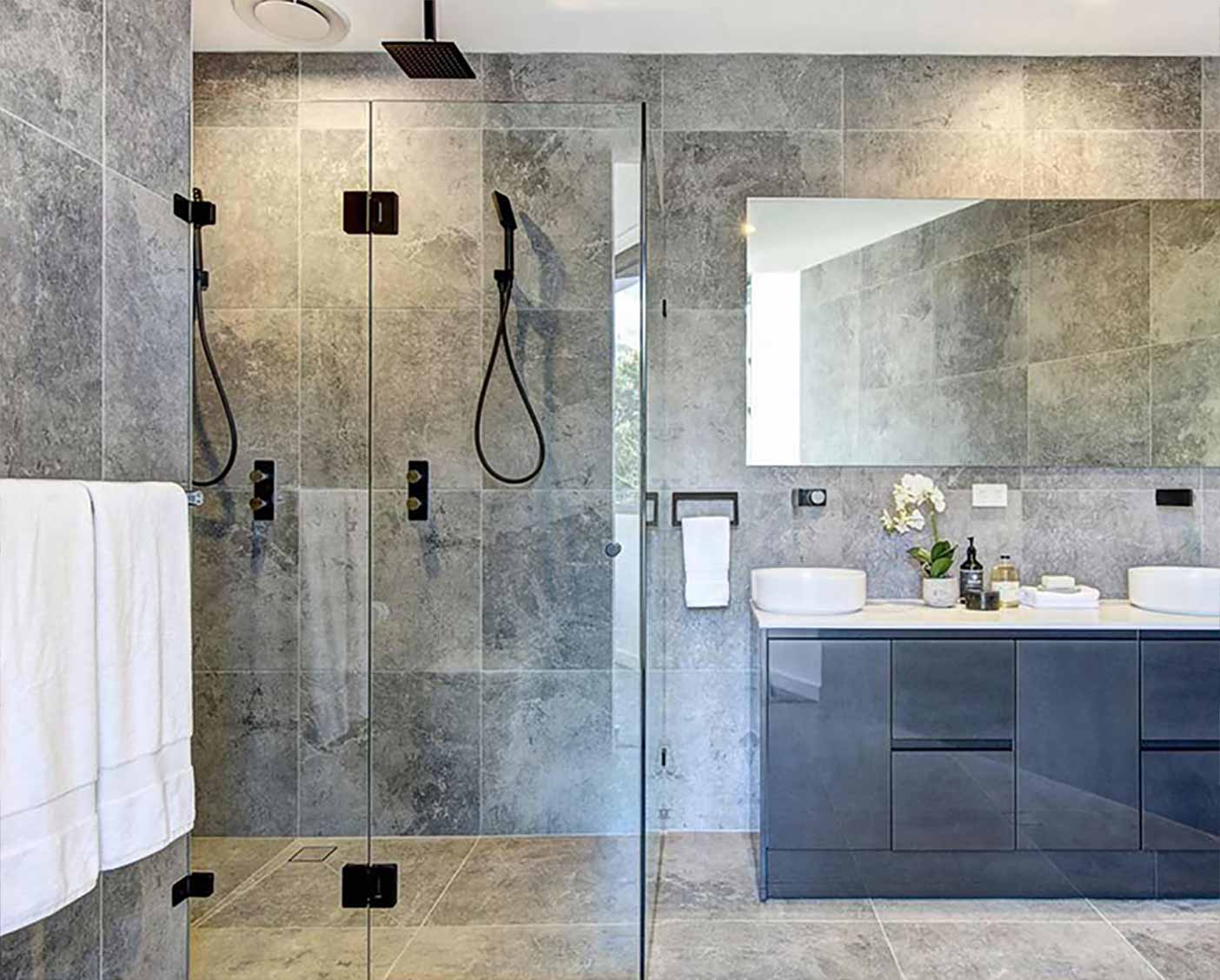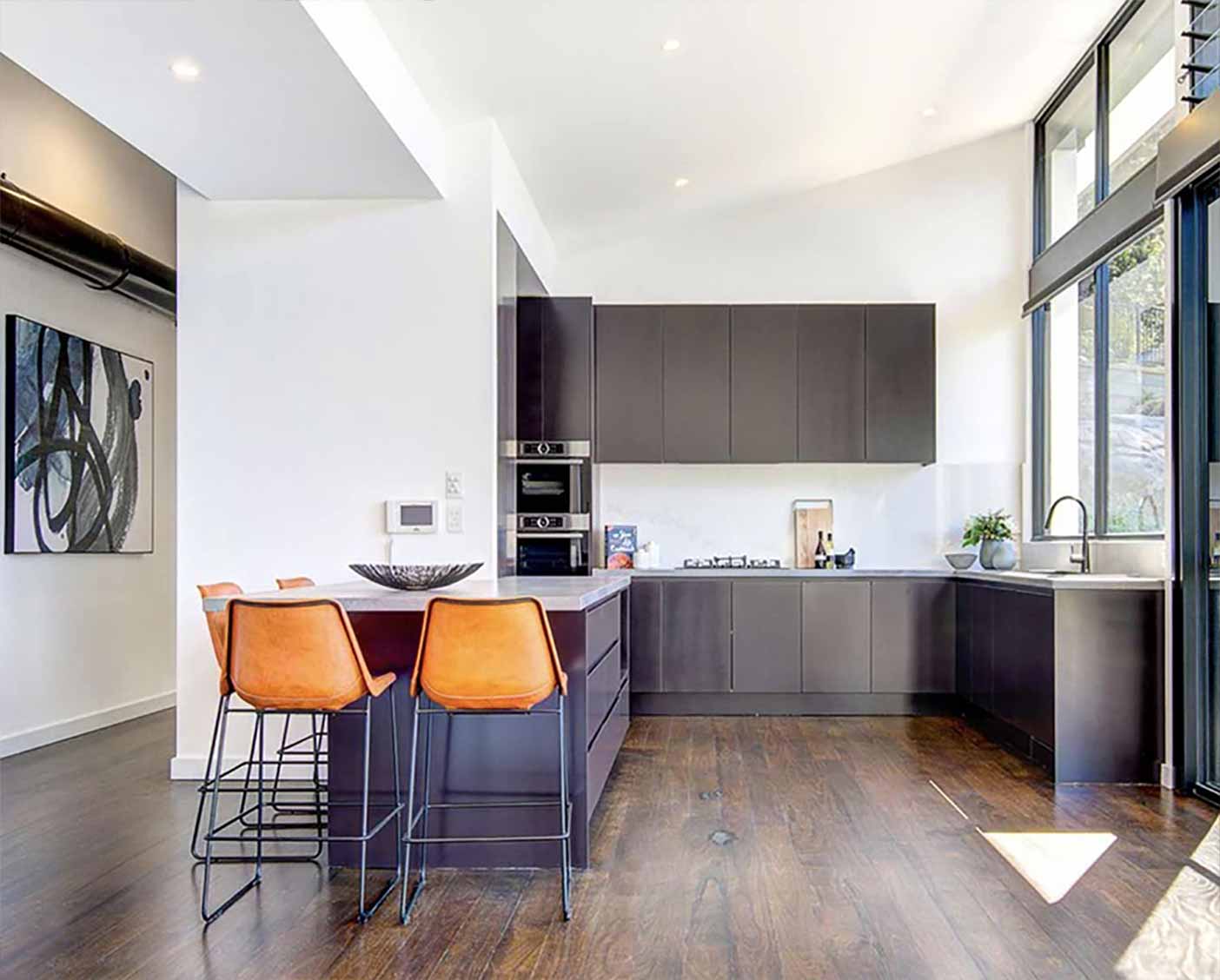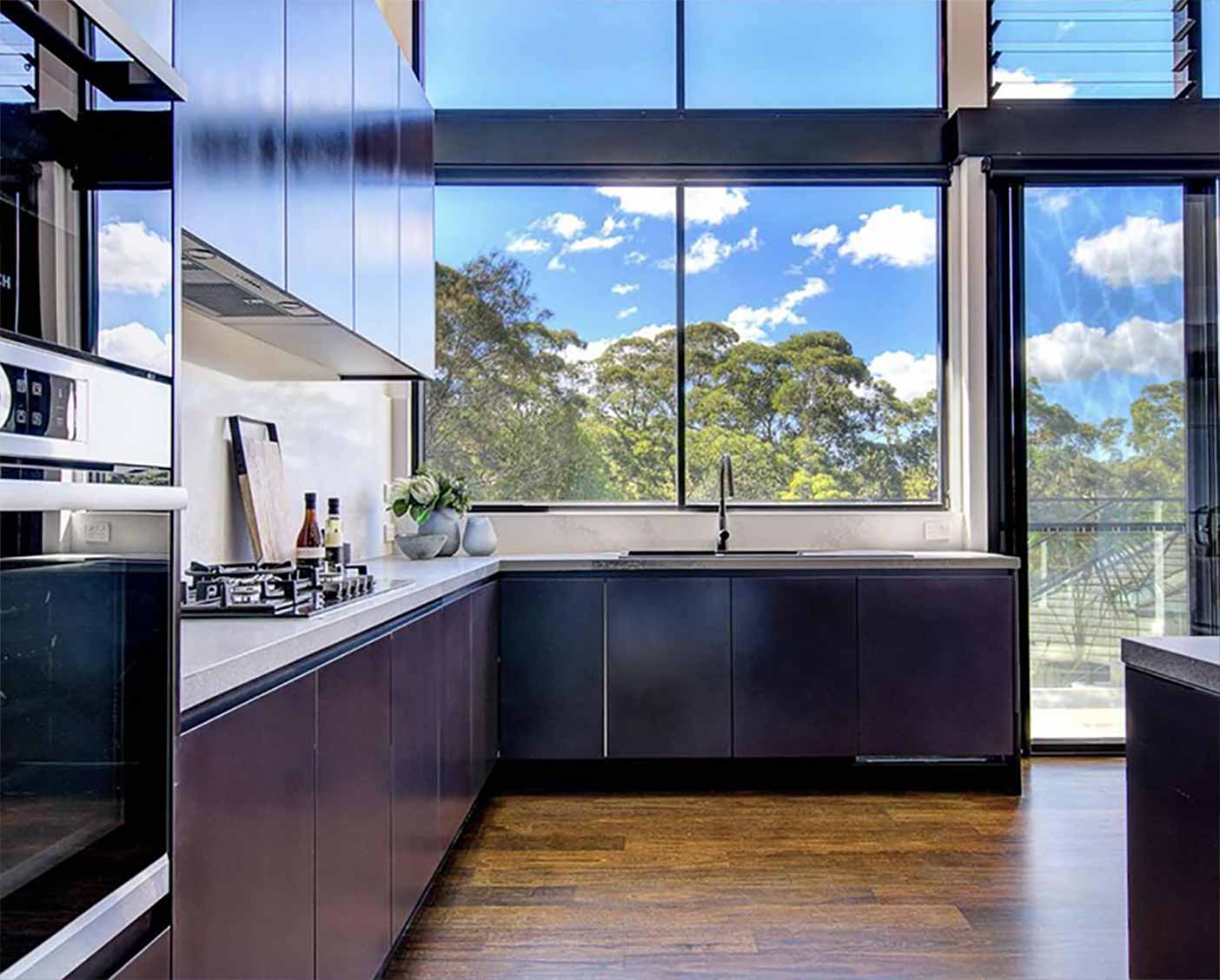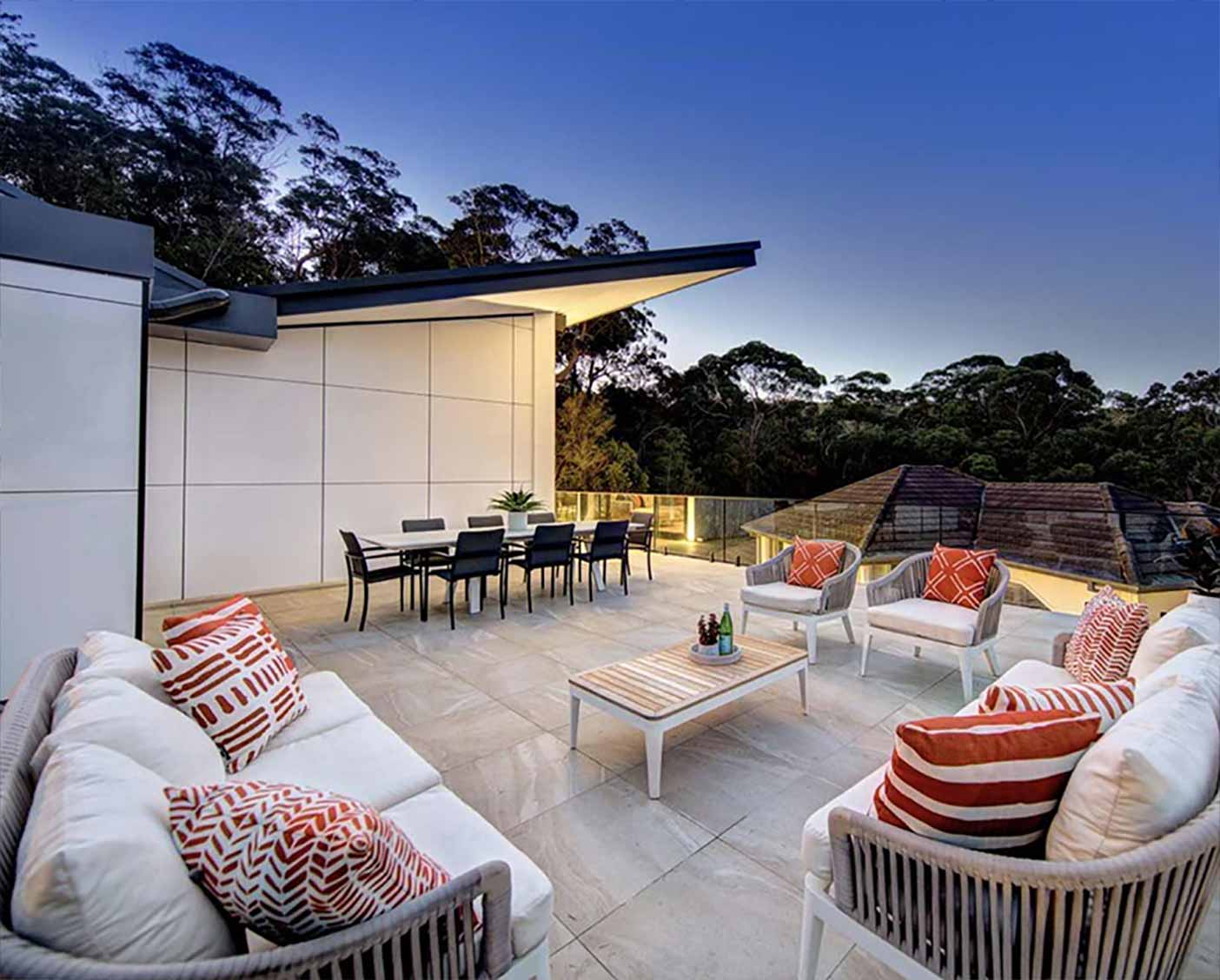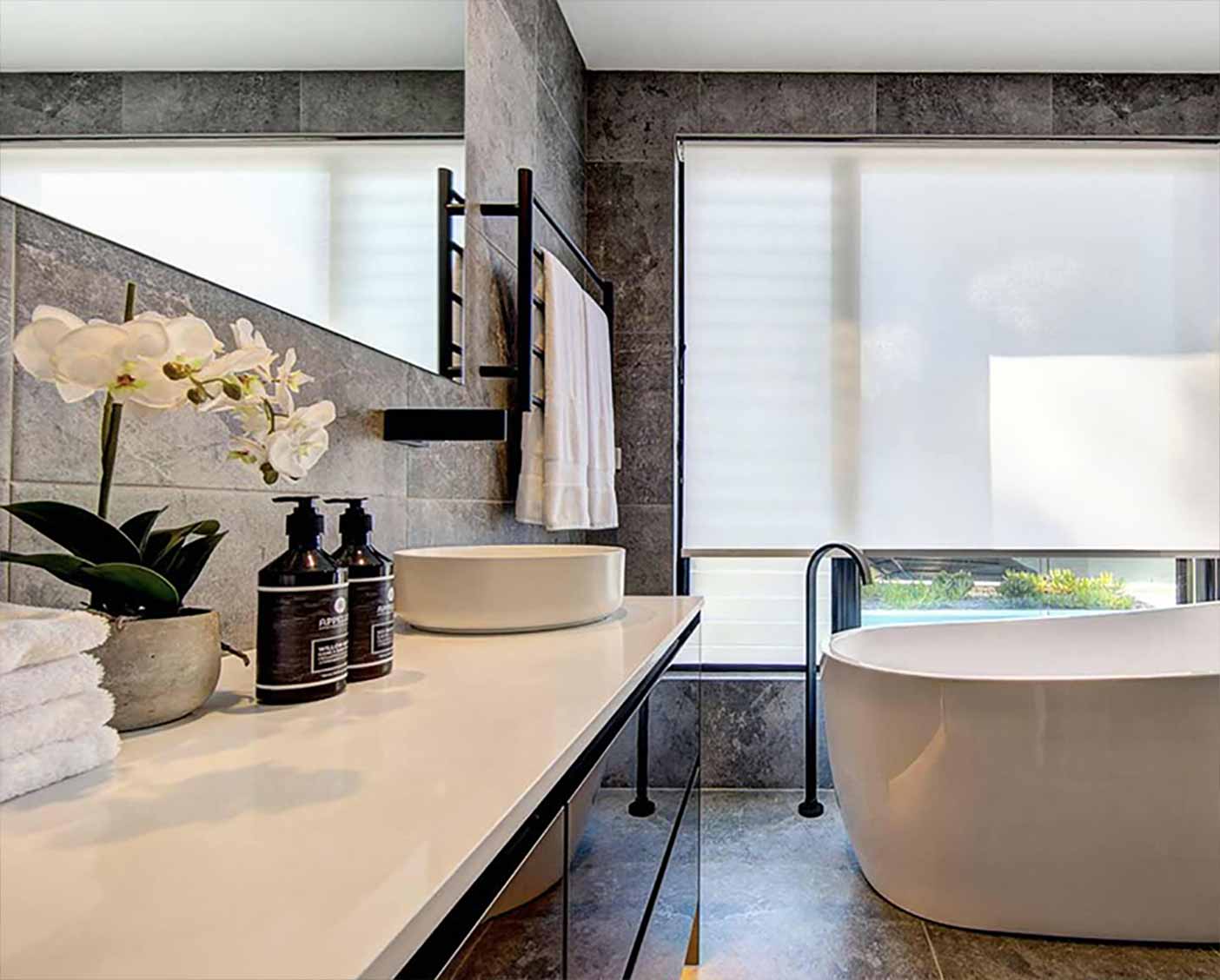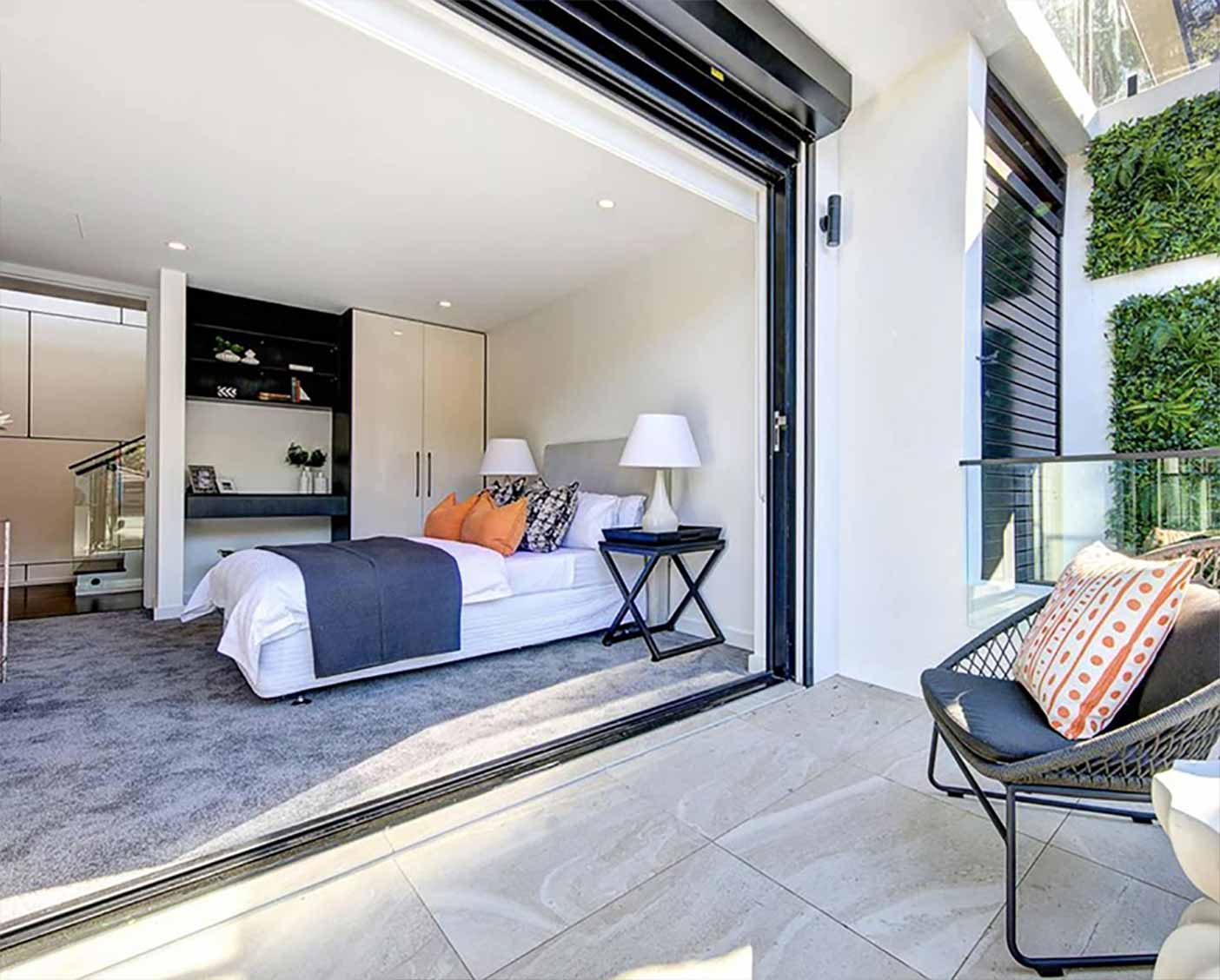 A 3-level, 5-bedroom residence that settles in a steep natural native landscape in an exclusive part of Killara
Articulated over three levels, this home delivers natural light plus energy to this building while also encompassing the nature beyond the bounds of the structure.
Flames Zone construction also seamlessly integrates into the elevated design while maintaining light.
Dramatic angles interplay with cathedral ceilings and high glazing panels rhythmically arranged to face north. This home delivers the effect of being
immersed in the natural bush environment.
This building uses static and active features to deliver a well-insulated, low-energy consumption solution.
Client
Shica

info@pereradesign.com /
info@pereradesign.com /
info@pereradesign.com /
info@pereradesign.com /